Things to do before Fly Fishing in Bolivia
Categories: Uncategorized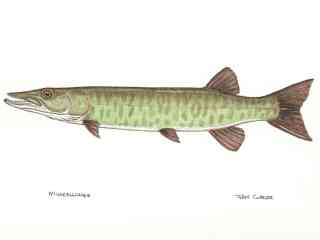 I thought I'd get out fishing near home this weekend but instead my next cast will be for golden dorado in Bolivia.  I'll be leaving on Wednesday and should get my first cast there on Friday afternoon.  It's all dependent on the never predictable jungle weather.
In the meantime I've been busier than ever.  Mostly I've been organizing my winter 2013-2014 travel schedule.  I have a speaking tour to southern California in late October and then I'll be immediately to Africa to host my Tanzania tigerfish trip most of November.  To start 2014 I'll be entertaining at the famous Fly Fishing Shows and speaking at several fly fishing clubs in between.  If your club needs an event speaker for 2014 now is the time to contact me.  See all my presentation offerings at my new website.
Speaking of my new website, I've been working on it constantly.  It launched June 1 and new things are being added daily.  Browse around and check out my most recent Cliff Fly Box art, view a sample of a PowerPoint Presentation and get ready to view my species list.  I'm gradually listing all the species I've taken on the fly.  Once that's done I'll be adding info about each fish, my personal experience with them and last but not least, how to catch them.
I  painted the muskellunge this weekend and he's now available on my coffee mugs and the rest of the products at my growing fish products store.
A few more things to get done then this blog will be live from Bolivia!