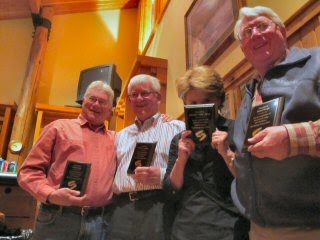 The first ever Five Day Fly Fishing School of
South Fork Lodge
has come to an end. The action packed week was a great success and our group of anglers who once relied on their fly fishing guides for everything can now pursue fish with a fly rod on their own. Congrats to them all and what a fun week of teaching, learning, fishing and eating!

Since I last posted we spent the final two days of school by taking our students fishing. Our task as instructors was not to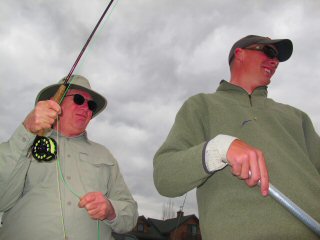 guide them, but watch them apply their newly learned knowledge from the classroom to the field. When questions arose we answered and when needed we interjected advice on everything from proper fly choice when matching the hatch, appropriate casts, fish stalking and understanding fish behavior. The students did all their own knot tying, leader adjustments, reading of water and fish handling by themselves. It was the icing on the cake and now they have a much better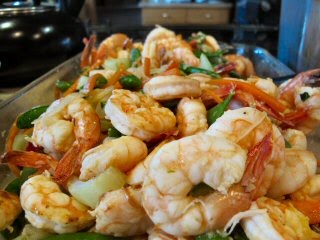 understanding and can execute what they learned in class.
The weather actually cooperated these last two days. The rain stopped Wednesday night and temperatures rose into the 70º's and remain there even today. Warm temps are not all good however because they have created record runoff and floods throughout the area making our fishing very challenging. On Thursday we had to take the students to some of
Zach Payton's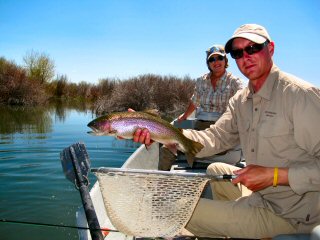 secret water. Even Zachs hush-hush water that normally defies runoff was murky. But there's a difference between murky and muddy. You can catch trout in murky water and all but one student managed to land at least a fish. While most of these fish were big rainbows, there were several huge suckers landed on small nymphs. We could see these suckers and I encouraged casting to the burley cruisers. This gave me the fun opportunity to preach the "beyond trout" attitude. And let me tell you, these suckers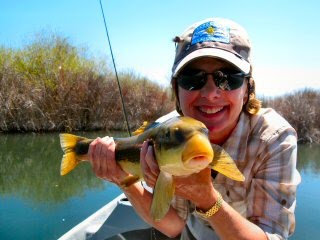 flat out ripped some line
off our reels leading to smiles as big as the suckers!

Yesterday we had no choice but to float the
South Fork
. Although badly high and off-color, we floated the entire Canyon section, something that you can do comfortably in a day this time of year because the flows are a scary 20,000 CFS. Students were fully informed that catching a fish would take some talent. They all dredged streamers along the banks and nymphed likely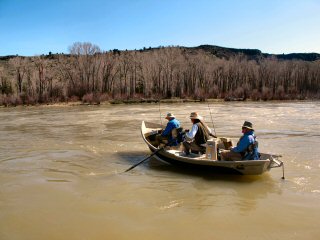 looking areas where normally we catch fish. But the fish were almost impossible to find. By miracle, we found dribbles of clear water entering the river in several places and about five trout were caught. Stuart landed the best fish, a 19" brown trout that made everyone's day and his trip. (Sorry no pic)

The additional highlight for everyone was the sheer beauty of the day that offered us plenty of magnificent scenery and wildlife. The birds of summer are nesting and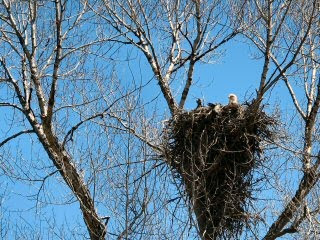 singing everywhere you look and our trees are drooping with buds that will burst any day. We even saw an eaglette and his parent feasting on a Canada Goose. Hopefully the snows of spring are finally gone.
Once again this was a great fly fishing school and because of that there will be more to come. Whether you are a rank beginner or an intermediate ready to improve, the Five Day Fly Fishing School is an ultimate learning experience. If it's something you'd be interested in be sure and contact
Todd Lanning
of
South Fork Lodge
.