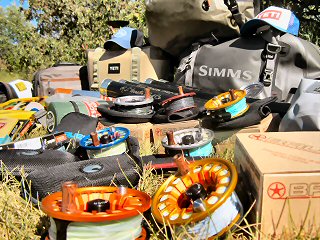 No, it's not the popular time to be heading fly fishing in the Amazon, but it's the best time for the region of Kendjam.  This beautiful area is home to its own peacock bass species, various pacus and PLENTY more cool fish that I must catch before this party we call life is over.  This trip is possible because of my good friends Rodrigo Salles and Marcelo Perez of Untamed Angling and I'm thrilled that they will be on the trip as well.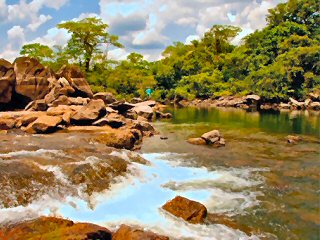 I'm presently traveling to Miami for the night and after a few hours on the permit flats of Biscayne Bay early in the morning, I'll be headed for Manaus, Brazil.  My American partner on this adventure is Ben Furimsky, director of the Fly Fishing Shows.  In addition to the extraordinary fishing we're expecting to experience, we'll be getting filmed by a South American film company that will be submitting their work for the 2017 International Film Festival (IF4).
I'll have more details about our trip before leaving Manaus for the fishing Saturday morning.  This should be some interesting blogs.   As always, I may not be able to post blogs while on the trip but they will post daily upon my return.
A special thanks to Untamed Angling and my fantastic friends from Yellow Dog Flyfishing Adventures – Winston Fly Rods – Bauer Reels – Yeti – Simms – Scientific Anglers – Costa Sunglasses – Kate's Real Food