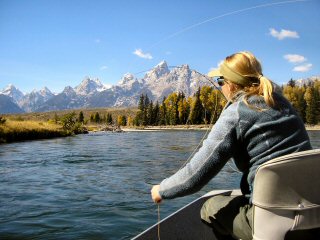 The Jackson Hole One Fly is approaching fast.  It's a sad fact in a way because it means summer is disappearing, but it's also very exciting.  The One Fly is the only competitive fly fishing I get anymore and I find it exhilarating.  And this year I'll be defending my title. . . .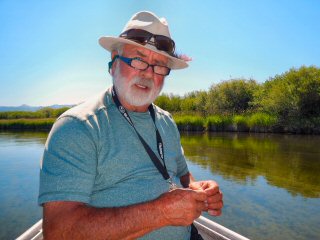 I fished with my friend Gary Eckman today.  Gary is the founder of The Good Times One Fly Team and he sponsors me to fish on his team.  This year we have a new member, Cooper Eckman, Gary's son.  Cooper, Gary and I fished together a bunch several years ago but then Cooper got away from the fishing.  Now he's eighteen and I'm thrilled to say he's back.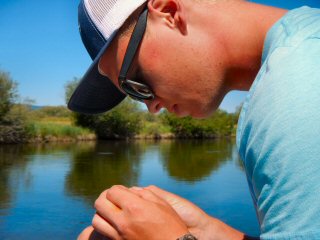 I hosted todays fishing on a sneaky little river of mine.  I had a goal, get us all practicing keeping fish on.  When you're fishing for fun and hook a small fish you usually lose them – sort of on purpose.  The truth is they come off easy because they flip around so much.  In the One Fly each small fish equals 2 points and if you catch a bunch you get bonus points.  For instance, catch forty fish and you get a 50 point bonus.  So its 2 x 40 = 80 points plus the bonus 50 points = 130 points!  It adds up.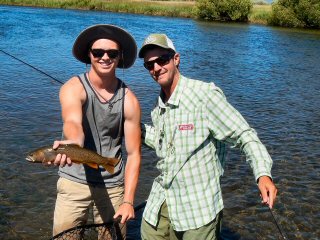 If landing every fish you hook still doesn't seem like a big deal – The Good Times Team missed 3rd Place last year by less than 100 points and 2nd Place by 105 Points.  If all four team members landed a dozen more small fish each – wham – we get a team medal.
Our practice went well.  Cooper was slightly rusty at first but he caught on fast and landed a bunch of fish on dry flies.  A few more times out and he'll be a dangerous competitor this year and he'll help get us on the podium.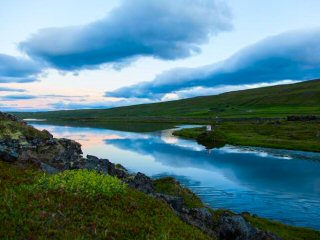 I'm not sure when I'll get out again.  I am buried with projects.  But the blog is about to get wild .  I'm leaving the country again next Friday.  This time it's to Iceland for Atlantic salmon and visit my friends of Icelandicflyfishermen.  Get ready!