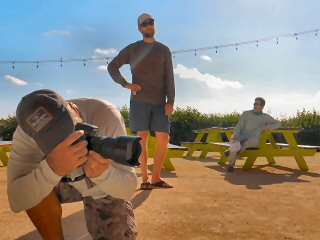 A common occurrence on any photo shoot is that on the last day you scramble to get pics you haven't gotten yet.  The shorter the length of the shoot the longer the last day photo list is.  I'm in the Florida Keys on a two day shoot with Simms modeling new product.  Simms has some very cool stuff to release in the next few months especially in the world of footwear.  But as expected, the first half of today was modeling rather than fishing.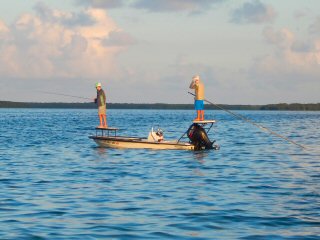 I knew what I was getting into beforehand.  I came down excited to see and try the new Simms products, enjoy the company of friends I haven't seen in a while, the 80° heat and of course I crossed my fingers for a few hours of good flats fishing.  This afternoon the few hours of good fishing came to fruition.
For starters, Capt. Bruce found us tarpon.  But the few we saw were hugging bottom on a deep flat, very hard to see and had that "I'm not so hungry" attitudes convincing us to move on after less than an hour.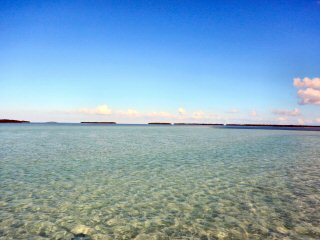 Next we hit a favorite permit flat during the perfect incoming tide.  I took off wading and in the first fifteen minutes I saw seven and got one excellent shot.  The chance came as close as you can get to hook up.  Due to the circumstance of light wind and a heavy crab fly that could easily spook a permit on its splash, I led this fish about ten feet.  The big black-eyed fish saw my concoction sink and surged for it.  The permit tipped and tailed over my fly sending my heart to a flutter, but rather than pick it up, he stared for what seemed like an endless amount of time.  I felt the need to twitch my fly and unfortunately it sent the round fish fleeing.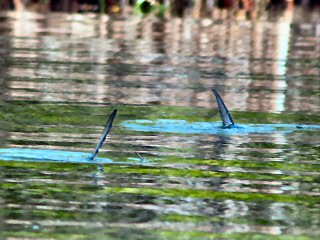 The other six permit I saw consisted of a two pack that disappeared before getting in range to cast and a three pack that were spooked before I had any chance.  And last a monster permit that was speeding as though spooked but I got my crab in front of him anyhow but he continued on by without a look.
We ended the day on a beautiful sand flat we could've waded it with bare feet.  Instead we did one last photo shoot of some new saltwater wading boots that will be ready for spring.  They're awesome boots that will replace the OceanTeks.  While I was posing Bruce stayed back at the skiff and along came some bonefish and he nailed one.  That was it.  Brian and Connor hurried up the last few photos and turned me loose.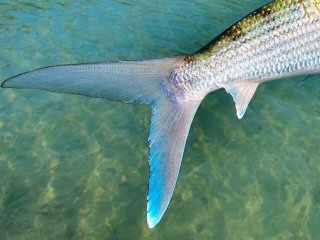 Over the next two hours we all walked the flat.  It stretched a long way and four of us fished with plenty of elbow room while Brian trailed along with the camera.  The clouds faded in and out.  The wind was light and the tide rushed on to the flat.  I saw several bonnethead sharks and some barracudas before my first bonefish.  He was a hefty one and with a passing cloud hindering my visibility he nearly got too close to me before I saw him.  But I lucked out and landed my fly four feet from him and up-current.  I got tight and like swinging a fly for a salmon my fly passed in front of him.  One strip and he was on and on went the classic bonefish fight with a deep run into the backing, followed by another to the backing then a short one before I corralled him.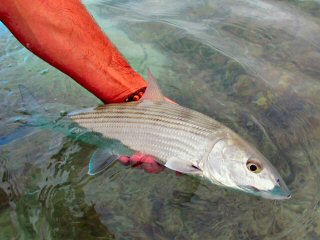 I picked up one more smaller bonefish for a total of five amongst the four of us.  This was the best bonefishing I've ever had in the Keys and the first time I've waded for them in Florida.  We ended the day with one last pole across a tarpon flat followed by a final shoot speeding along in Bruce's skiff with the new Vapor jackets.  It's been a very action packed wonderful two days here in the Keys. I reckon I'll be sleeping on the flights home tomorrow!