Magnificent Catches from Farquhar – Day 5
Categories: Uncategorized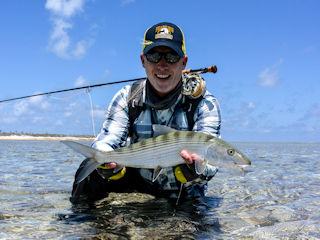 I was giving my presentation "Fly Fishing the World's Best Flats" in Bozeman, MT this day last year and had computer problems.  Luckily there's always someone in the crowd to help.  On this night was Darrel DeLeon.  Darrel got my pics up on the big screen and everything ran smooth.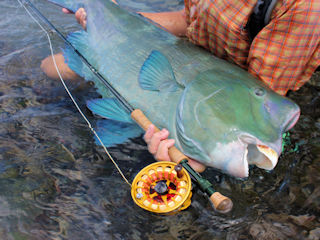 In my presentation I have a piece about Farquhar.  I go through the story of stalking and catching a bumphead parrot.  Its mind blowing for those not aware of this species.  When done, Darrel was extremely pumped and said he was going to Farquhar with me.  Well, Darrel sticks to his plan and today we fished together.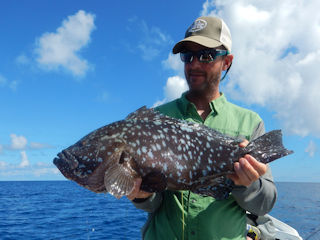 We fished with Matthieu and started out with an hour of fly fishing for sailfish.  That didn't go well so we switched to dredging.  That went ok.  I nailed this attractive white-blotched grouper and a few other interesting things but sending flies to the depths wasn't red hot.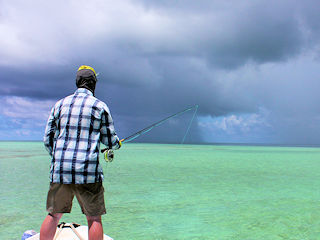 Like most in the group, Darrel came here with high hopes of catching a giant trevally so we spent two hours drifting two excellent GT flats.  We hoped to spot a ray or a shark and find one feeding off the back.  Big sharks and rays stir up food for other fish as they swim.  But nada.  The GT's are absolutely hiding somewhere.  Our theory is that they're out deep escaping the warm water.  The good news however is the weather was about to change.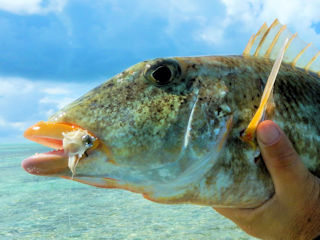 The storm threat only lasted an hour.  We got rained on for about three minutes then the sun came back and the seas grew calm again.  Matt and Darrel walked for bumpies while I did the same the opposite direction.  I had one of the coolest eats from a bumpy and had him all but landed.  He made one last effort at a massive coral housing.  I leaned on him hard and the dang fly pulled loose!  I settled for this good-looking yellowlip emperor.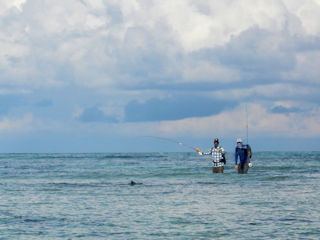 Darrel also hooked a bumpy.  I photographed the whole thing.  You can see Darrel setting the hook with Matt by his side.  If you look hard you can see the bumpy tail sticking out as he ate Darrel's crab pattern.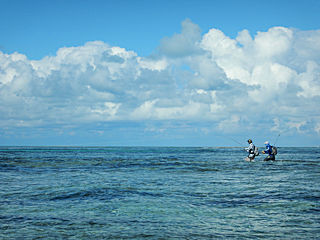 Then it was game on.  The bumpy was in Darrel's backing so fast it was a laugher for me because I know this fish first hand.  They went chasing.  Sadly, the bumpy dragged Darrel and Matt to neck deep water.  Darrel couldn't stop the big green fish soon enough.  When he added max pressure the bumpy was a half mile away and the hook pulled out.  That's life with bumpies!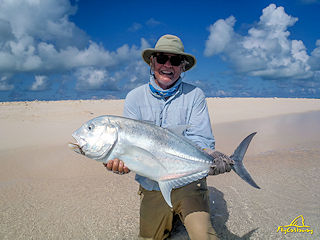 It was fun day with Mr. DeLeon.  And when we got back to the Maya's Dugong there was big news – Tom Hansen landed our first GT!
Also, my man Sammy smoked today and landed some incredible fish.  Let's start with two (not one but two!) Napoleon wrasse!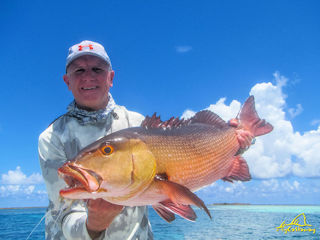 A bohar snapper of a lifetime!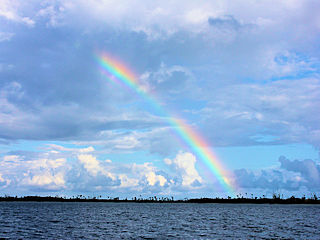 It's been a challenging week but if you keep your fly in the water you never know.  There seems to be a change in the weather.  I believe it helped our fishing this afternoon and should carry into tomorrow.  Time to break out the sharpies. . . .
The Seychelles are truly one of the great saltwater fly fishing destinations left in the world.  To learn more or even better, join me on my next trip here, contact me or Yellow Dog Flyfishing Adventures!