Montreal to Wabush – Hunt for Huge Brook Trout
Categories: Uncategorized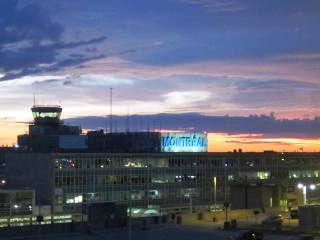 It wasn't easy getting up at 5 AM in Montreal.  For Granny and me 5 AM is like 3 AM.  But then flashes of huge brook trout in Labrador entered the brain and next thing I knew we were at the Provincial Airlines flight gate.  This flight originally wasn't so early but the airport in Wabush is under construction and closes from 1 PM till 1 AM.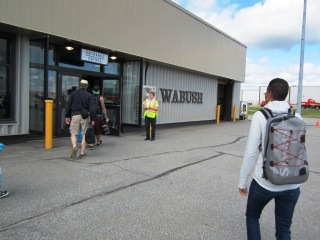 We flew on a DHC – 8 – 100 from Montreal to Quebec City to Sept Iles to Wabush and arrived at noon. Our host Paul Ostiguy was on a different flight with Air Canada and because of a delay from Montreal missed the 1 PM arrival time.  Paul had to stay in Sept Iles and will arrive at noon tomorrow.  This is a bummer!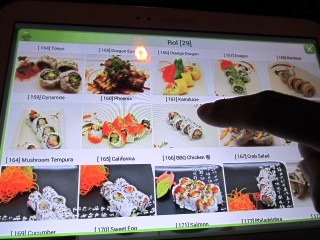 Fortunately, I was wrong yesterday.  We weren't heading to McKenzie River Lodge today but rather tomorrow.  So after Paul arrives we'll board the Otter and fly further north.  Granny and I explored Labrador City this afternoon and tonight.  There's not much here but we found an all you can eat tablet order Sushi buffet that worked well!
I don't think we have internet from here on out so day by day accounts will post starting August 9th.
A special thanks to Paul Ostiguy and McKenzie River Fly Fishing Lodge for bringing Granny and I to Labrador!