The World Masters Flyfishing Championships 2016
Categories: Uncategorized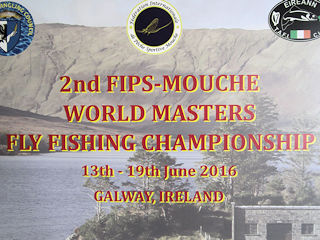 Today was the first relaxation day since we arrived in Ireland for the World Masters Fly Fishing Championships.  Team USA slept in after a late night catching up with old European friends.  I didn't move until around 8 AM.  After breakfast I gave my tackle a once over to get ready for the tournament.  The actual fishing starts on Wednesday.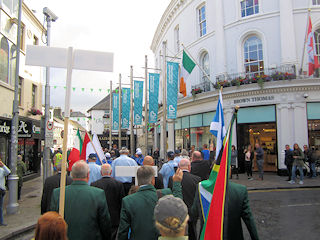 At 4 PM we boarded a bus to head to downtown Galway to kick off the opening ceremonies for the event.  We began with a parade where each team marched with their flags for about a half mile.  The streets are narrow and pubs line both sides of them.  There were a ton of folks lined up cheering.  It was a fun party atmosphere which is found throughout Ireland.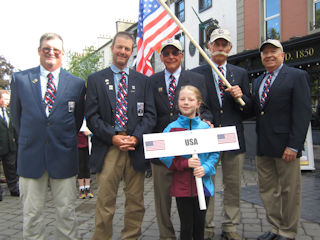 After the parade the mayor of Galway kicked off the tournament and we returned to the Connacht Hotel for a dinner celebration.  It's been a long fun day.  Tomorrow will be official practice and we'll get a chance to fish two of the competition lakes.