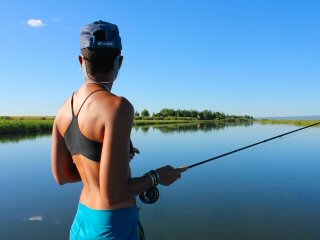 There's no sense in wasting time in this life.  Especially summer time in Idaho.  I got home from the Bahamas at 1 AM this morning and took a four hour nap.  Granny and I had coffee on the back porch a little before 6 AM then I unpacked and cleaned the salt off some things.  Then I sorted through my fishing notes from the trip and worked on the blog.  Next thing I knew it was 4 PM and time to take Granny fishing.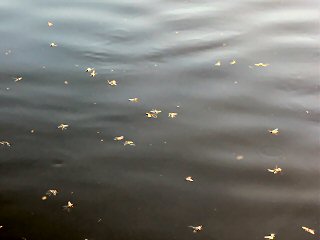 My girl is a sport to put up with my lifestyle.  I'm hardly home the last few years.  But when I am we make the best of it and tonight we enjoyed an absolute spectacle of a PMD hatch and spinner fall.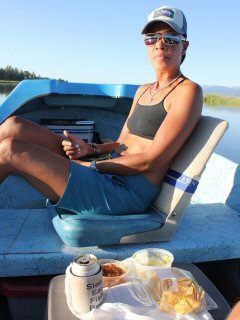 This is a technical dry fly location and is best fished in waders.  But the water is still so high it's hard to wade.  Though a challenging launch, we took the boat.  From 5 to 7 PM things looked grim for fishing.  The hatch hadn't started.  We kicked back with some snacks and a few ice cold beers.  The sun was scorching hot but we relished every second.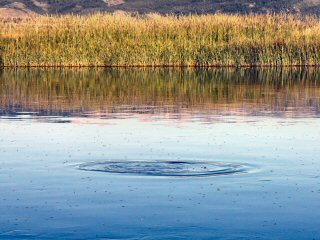 At 7:05 I reached for another beer only to see a wall of insects coming down the river.  It was a PMD hatch of mass proportions.  There were duns, cripples and spinners.  No less than fifty per square foot of the rivers surface.  And the trout started rising. Everywhere!
These fish are not easy.  They move around and they're selective and tippet shy.  My favorite approach is to cast down and across.  To be exact, I cast downstream at an angle and past their feeding lane.  To get my fly in their feeding lane I gently lift my rod tip and drag my dry fly into the feeding trout's lane.  Once in the lane I drop the rod tip which adds slack and my fly floats down to the fish.  Any curlicue leader is straight now and my fly goes to the fish before the tippet anyhow.  It's a great trick for big smart spooky cutthroats and rainbows.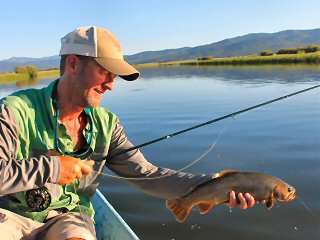 Granny was rusty.  She had one refusal from a monster then one sipped her tiny fly but she was looking at a real bug and not the fly so she didn't set the hook.  After a frustrating hour she blamed the fly and when I wouldn't change it for her (because I knew the Mahogany Dun would work) she handed me the rod.  Let's just say, it was the right fly!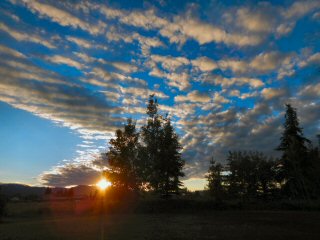 Today was a great return to Idaho.  When I left last week, our fishing was barely starting.  Now seems to be just right.  Next on our agenda will be our annual Nunya float.  This year will provide us the most water we've seen there in years which in turn should be our best fishing in years!