A Streamer Tactic that Catches More Fish
Categories: Uncategorized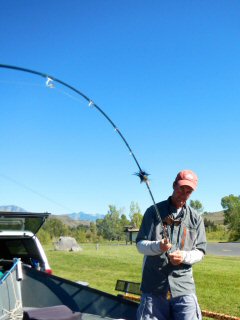 I didn't expect to see the South Fork of the Snake again until at least mid-November.  I had my fill there with the One Fly.  And the way the water level has been fluctuating and the crowds enjoying the last of summer, why bother before November.  But then the phone rang on Thursday.  On the other end was my good friend Paul Bruun, the sports writer for the Jackson Hole News.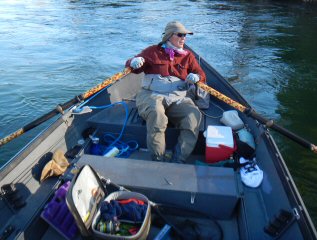 Paul has been wanting to do a story about my unusual streamer fishing tactics.  He's seen my multiple fly rig work its magic for years during our fall fishing exploits.  He even saw my single streamer tricks mop up the 2013 One Fly.  The technique which I learned from competing in the World Championships is not a secret.  I've given tidbits on the blog but never a thorough run down.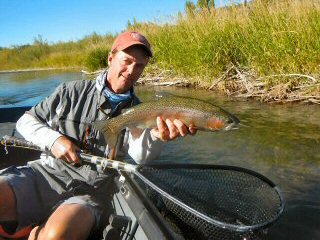 The thorough rundown will now come from Paul who is a far better writer than I.  The article will be out on Wednesday in the Jackson Hole News.  You should be able to track it on the web but for sure I'll have it on the site shortly after it hits.  We had a great afternoon of streamer fishing!