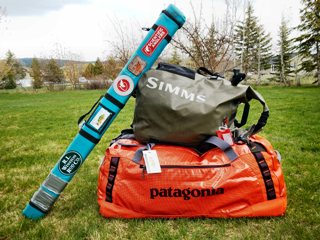 Friend Mike Dawes and I are leaving for Bhutan in the morning.  We are going as consultants for the World Wildlife Fund.  We have a great assignment – fish the rivers of Bhutan to determine their suitability for fly fishing ecotourism.
Starting Saturday we will fish three days on trout rivers around the Haa Valley.  On Tuesday we'll head to Royal Manas National Park.  Travel to here will take two days by car through the Himalayan foothills.  Then we'll float for four days in search of golden mahseer and snowtrout.  When the trip ends, Mike and I will give a presentation to the Prime Minister himself.
I should have internet until the 19th.  Stay tuned for reports.  As always, expect full day by day accounts with photos as soon as I can load them!