The Long Awaited Step into the Seychelles
Categories: Uncategorized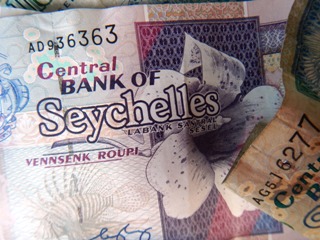 I'm in a time warp after what has already been 45 hours of travel to the complete other side of the world.  I'm exactly twelve time zones ahead of Idaho here in Mahe, Seychelles.  I'm jetlagged and my bio clock is completely upside down.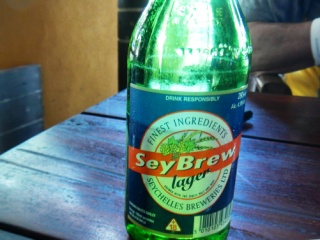 But I'm here and so are all the other guys on my hosted trip to the Seychelles.  I'd not met a single one of these guys until today but all seem cool and in fact we're already in the groove together sipping a few of the local SeyBrew beers on the beach which happens to be right next to the hotel.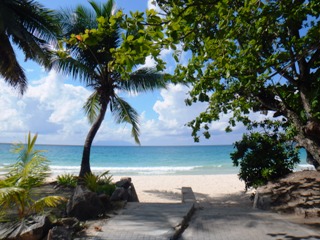 We are presently at the Coral Strand Hotel where we'll overnight.  Then early tomorrow we'll catch our charter to the small atoll of Farquhar.  We expect a full afternoon of flats fishing tomorrow.  The weather is an incredible 85° with light winds and a few scattered clouds.  If this weather holds all week we should experience some superb flats fishing.