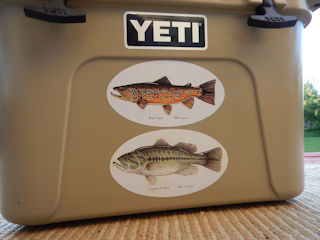 If you read my post from July 22 than you know I am in the boonies of northern Canada fly fishing for Arctic char around Ungava Bay at Inukshuk Lodge.  I have no internet until July 31 so the day by day accounts will not start posting until then.
I can however post a blog days in advance to run so I figured while I'm gone I should have something of value up here for you to check out.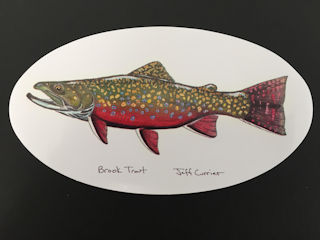 First of all, most of you are familiar with my fish art coffee mugs and frosted beer steins.  I now have friend Jeff Ditsworth helping me build up a selection of my fish art on decals.  At the moment we have brown trout, brook trout, pumpkinseed sunfish, largemouth bass and permit and by the end of the month we'll have at least ten more.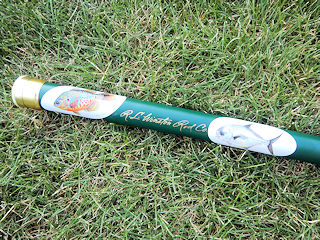 The decals are oval shape and 6″ x 3.5″.  They are made of vinyl and are waterproof so you can stick them on your car, rod tubes, coolers and the list goes on.  The retail on them is $7.50 (subject to change as we learn the market).  I will be selling them at the fly fishing shows and wherever I speak from here on out but you can also order them immediately from Amazon.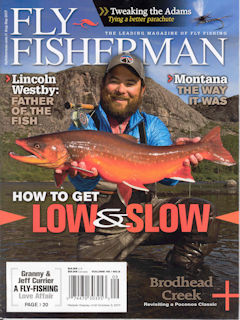 Also, most of you already know because I've had numerous emails about it, but for those who don't, Fly Fisherman Magazine presently has a feature article about Granny and I and our fishing life story.  The article was beautifully written by Sarah Grigg and Granny and I think it's very cool that they chose to write about us.  You can find a copy on most newsstands, fly shops or order the issue on line.