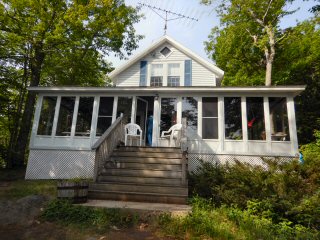 I don't mean to brag but I have fished so much the last two months it shocks even me!  Since April I've hardly stopped.  This week alone I've been up at 5 AM every day.  Well, today I hit the wall.  When the sun came up I sat up, looked and then went back to sleep.  I believe my sleepy time outside on the camps screen porch may be as enjoyable as fishing itself.
No one was happier with my decision than Granny.  She too has fished more than any normal human the last two months.  Indeed she loves it but she's not a psycho like me or many of my readers.  We enjoyed some coffee on the porch swing and a nice breakfast on the dock.  Then I took a nap and Granny did some reading.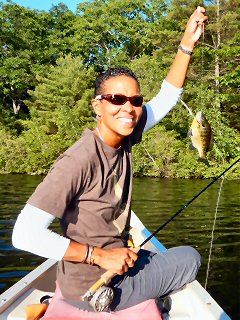 Granny and I went the entire day without fishing until dinner plans with my family were made.  They were for dinner in downtown Wolfeboro at Nolan's Restaurant.  Granny and I thought a little "buzz" with dinner sounded fun but with that in mind we weren't about to drive.  Instead we paddled the canoe downtown and before dinner I guided Granny for an hour exclusively for bluegill and pumpkinseed sunfish in Back Bay.  We had a blast!
All I can say is that if you're one of those MANY anglers that have a bluegill pond nearby that you never fish – go fish it.  Despite all incredible fishing I get to see in the world, there's nothing like a pleasant summer evening of chasing bluegill and pumpkinseeds with the 4-weight.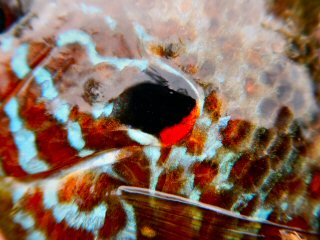 Granny and I survived our paddle home tonight.  We had everything going on that we shouldn't have.  We were smashed and it was dark as hell.  But sometimes you need to twist the rules to keep things interesting.  And because of our late night canoe trip we were able to enjoy the eerie sound of a few loons and one of my favorites, the crazy call of some nearby barred owls.