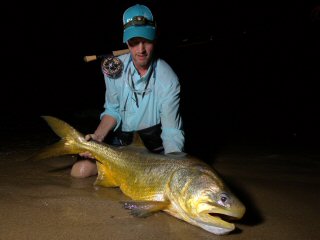 "Mission Accomplished" is probably the shortest and sweetest way to describe this fly fishing exploratory trip to Gabon.  I traveled 18,000 miles round trip for six days of fishing with hopes to catch the giant African threadfin off the beach on the fly.  I got it done, but damn I was lucky.  This was a big one and our only off the beach out of six excellent fly fishers.
There's two things I repeatedly say on this blog:
Keep your fly in the water & Miracles do happen in fishing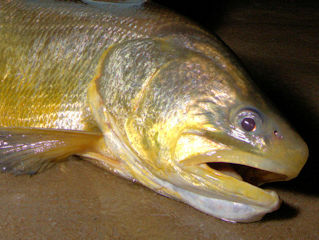 We packed it up on Thursday morning the 24th and I rolled back into Victor Saturday night the 26th.  That's heading east so you're looking at about 50 hours.  All I can say is this was a truly extraordinary trip with some outstanding catches, at least six new species for the list and best of all I spent time with old friends I don't see and fish with enough and made some new ones.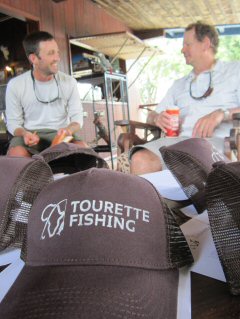 As always, I cannot thank Mark Murray enough for his great hosting and guiding and the rest of the crew at Tourette Fishing – Fight it in Africa for getting me to Gabon.  If you want to up the ante for your next fly fishing trip be sure to check out their website and feel free to Contact me.
Here are a few more pictures from the trip. . . .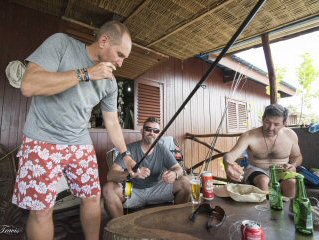 Day 1 – the thrill of arrival – John Travis photo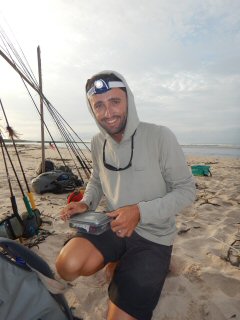 Mark Murray – Fishing guide extraordinaire!
Fly fishing in Africa can come at a price. . . . Nile crocodile
Mike LaSota with a longfin jack (Caranx fisheri)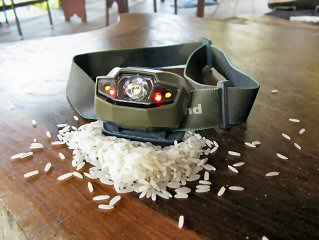 My headlamp survived after the threadfin episode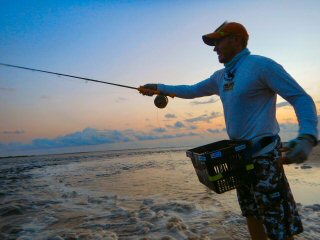 Endless casting in hopes for a giant African threadfin (Polydactylus quadrifilis)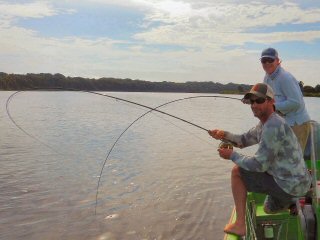 Longfin Jacks are the bullies of Gabon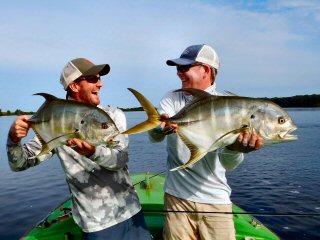 Occasionally we humans reverse that!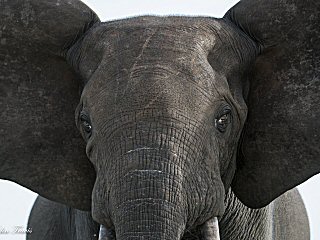 Forest Elephant – another incredible John Travis photo
Arno Van Dernest with a monster tarpon off the beach!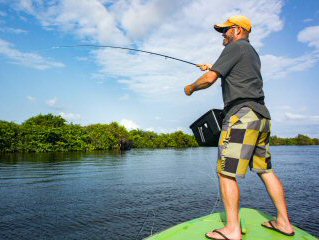 Conrad Botes casting in the estuary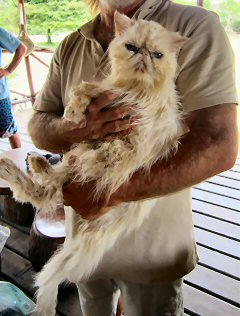 Fly tying material thief caught red pawed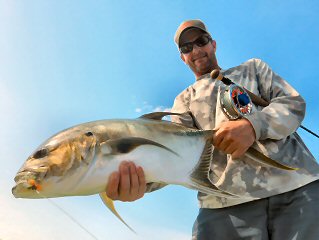 Gabon – home of the longfin jack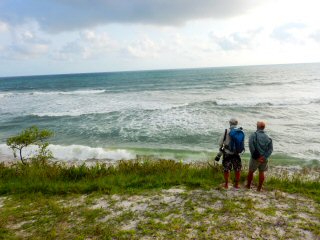 "We need to do this trip again next year"
Flyfishing in Africa comes at a price in many ways – the dangerous hippo!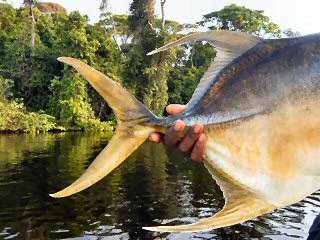 Shear power – longfin jack crevalle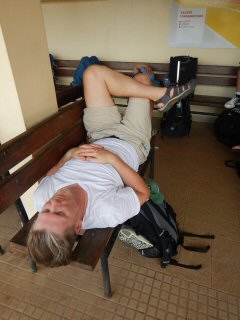 Short visit with friend Mike LaSota because when not fishing he was always sleeping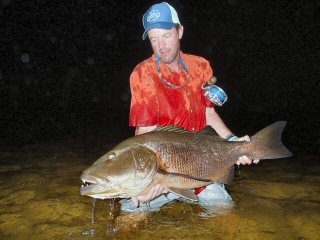 African cubera snapper (Lutjanus agennes) – the reason I ate Advil all the way home!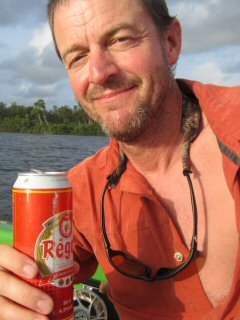 What a way to end my hectic winter schedule
Until next time
Trips like this would not be possible without the best in tackle and friends.  In addition to Tourette Fishing I'd like to thank Yellow Dog Flyfishing Adventures, Yeti, Winston Fly Rods, Costa Sunglasses, Scientific Anglers, Simms, Galvan Reels, Hatch Reels, Bauer Reels and Kate's Real Foods.
&
Where's my beer sponsor?