June 18, 2013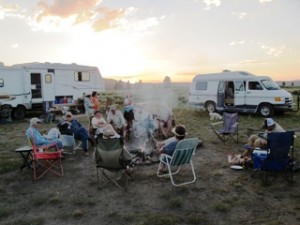 Granny and I drove to the Henry's Fork last night and camped in the gravel pits below Osborne Bridge.  We grilled some dogs and tipped some beers with some of our older friends and caught up on some bad news.  One of the group, he was at the parking lot party the other night, died on the river while casting to a fish on Sunday morning.  Bob was around 70 and seemed in excellent shape. You never know, and it sucks, but what a way to go.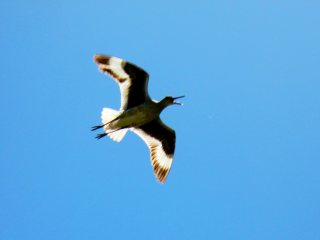 I fished with Granny on the Ranch this morning.  My shoulder has been acting up so I left my rod behind and grabbed the camera. There were a few bugs but nothing great at first. There were more angry noisy willets protecting their nests than anything.  The sun grew high as did the temperature, the worst conditions for the Ranch on the Henry's Fork.  But one big cloud blocked out the sun for twenty minutes and a solid hatch of green drakes occurred.  Things went from no rising fish to a lot of small guys flopping everywhere.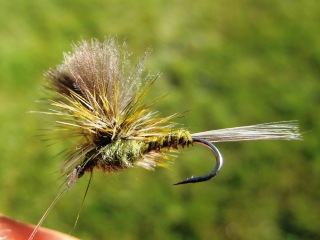 I tied on a CDC Drake for Granny and she banged up a number of fish.  She landed a respectable one but the best fish, she missed him.  Granny made the most perfect classic Henry's Fork "down and across" presentation you could ask for followed by a feed of more than 30 feet of line.  Seriously, the drift was unreal but the fish ate her fly just as it began to drag and she did nothing more than floss the huge rainbow.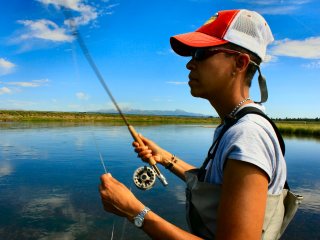 It was a great relaxing morning.  Tomorrow is our annual Bass on the Fly Tourney.  The goal is to wake up shoulder pain free and stick some nice smallies and win!  The forecast however does not sound good.