A Christmas Gift for the Angler that has Everything
Categories: Uncategorized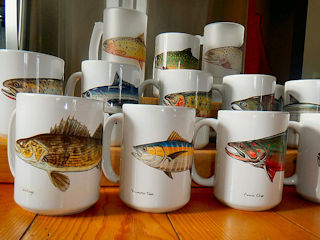 I'm falling behind on my blog because I'm camping and fishing in South Africa this week but don't worry, the reports will come.  In fact, I'll have reports for every day from now till December 14th ranging from South Africa, Seychelles, Dubai, Abu Dhabi and I may possibly return to Oman this trip. But thanks to being able to launch and date a blog far in advance I'm able to remind you:
IT'S BLACK FRIDAY
MY FISH MUGS are the ULTIMATE GIFT for the ANGLER that has EVERYTHING!
Make it easy on yourself and order online at my updated store today!
And please be sure to "Like" my new Biz FB page to stay tuned with everything.