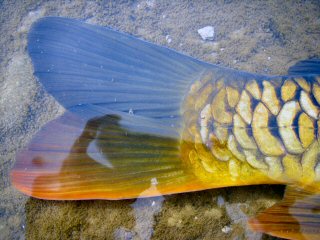 With Friends of the Teton (FTR) and Teton Valley Trout Unlimited in my town, Jackson Hole Trout Unlimited and Honoring our Veterans over the hill and the Henry's Fork Foundation not too far away I get hit hard for donations.  But I do my best to come through for all because the local events are most important when you live surrounded by some of the best trout fishing in the world.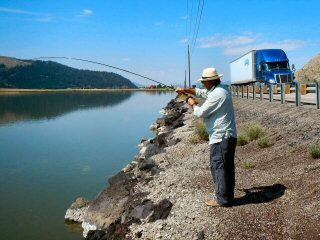 The foundation I didn't mention is the Jackson Hole One Fly.  The One Fly isn't just a fun fly fishing tournament, the event also raises a lot of money which in turn funds numerous fishing improvement projects.  So I donate to them as well.  While I usually donate artwork or a presentation to the other organizations, for the One Fly I donate a day fly fishing for carp.  Today I delivered the trip.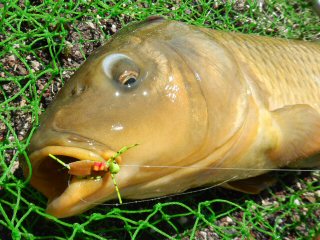 I took father son combo Stan and Kevin Chatham.  I've known Stan for almost thirty years and in fact we were together on the Heart Lake trip 2011 (if you did not see the Heart Lake blogs you must!)  Today was the first time fly fishing for carp for both of them.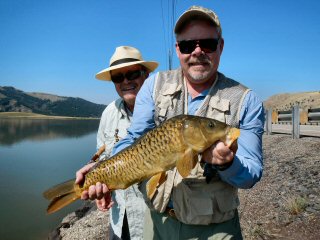 Let's just say they hit it right.  We couldn't have picked a better day.  For carping you need to see the carp in order to present your flies most effectively.  That means sunshine and not much wind.  Today was a blue bird day with almost no wind at all.
We landed six mirror carp and one common all before lunch time.  While most came on nymphs, you can see the big foam lime hopper hanging from the common carps lip.