Official Practice at the World Masters Flyfishing Championships
Categories: Uncategorized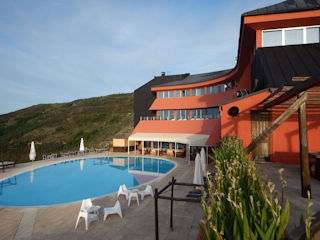 The competition hotel we moved into after fishing yesterday is spectacular, Luna Hotel dos Carqueijais.  The newly built accommodation sits so high up on the side of a mountain you can get dizzy drinking your coffee let alone a few beers after fishing because below the balcony is such a drop.  It's really cool the places I've gotten to stay at in Europe over the years thanks to taking part in the World Fly Fishing Championships.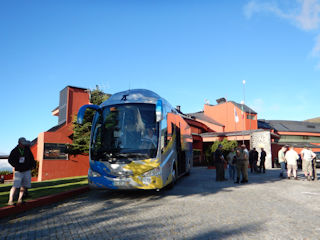 Today was official practice day.  Its practice for anglers that want a free bus ride to a practice water venue.  It's also a chance for the hosts of this great event to test their logistics to see if they can get us on the busses and to the place without a hitch.  Team USA and several other teams fished the practice lake and everything worked out ok.
The lake was up top of the mountain that the hotel is built on.  At the hotel it was about 75° and calm.  Up top at the lake was about 50° along with cold wind.  None of us were prepared for the plummeting temps so we hid behind rocks to break the wind while we set up our rods.  We were miserable.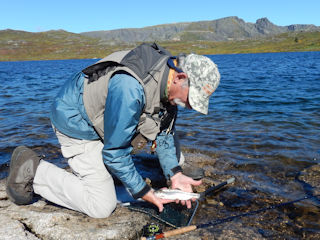 The fishing was fun but the fish we caught were less than glamorous.  We caught about six small rainbows all of which were recently stocked.  It's too bad because after some research this lake has some monster resident brown trout I'd rather have seen.  Their probably down deep eating these rainbows!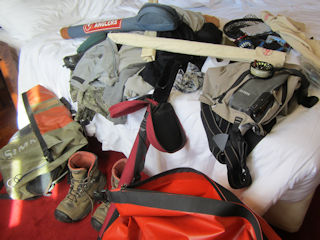 We used our afternoon to sort through our gear and make final preparations for tomorrow.  Tomorrow is the first two beats of official competition of the World Masters Fly Fishing Championships here in Covilha, Portugal.