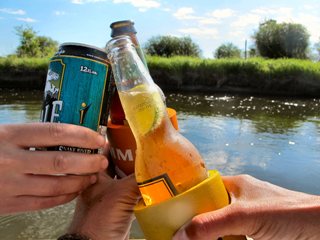 I've never seen more than one other boat on Maddon Creek but today we saw five.  Float fishing is more popular than Rock "n" Roll these days and when the water is small, five boats competing with each other makes for a very slow day of fishing.  Luckily, on ladies day the catching isn't that important.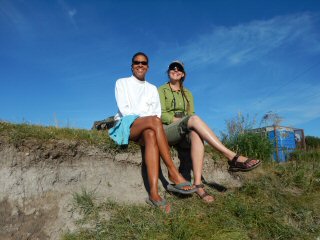 While Pam Parkins made a last minute back out, Jessica Chitwood and my Granny boarded the blue bathtub and we pushed off from Joe's boat ramp under sunny skies.  The temps were up there around 78° and the water temperature wasn't far from that which will be something we need to get used to this year due to the poor snowpack we had this past winter.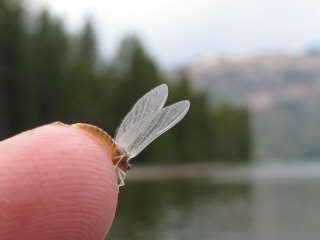 Although Maddon's was once a big dry fly river, I'm afraid the fish have seen enough of our concoctions and refuse them most of the time.  Therefore it was a match the hatch day and furthermore, we had to downsize our flies a size.  What I mean is, we had an excellent Pale Morning Dun hatch of size 16's but the best fly was a size 18 PMD Comparadun.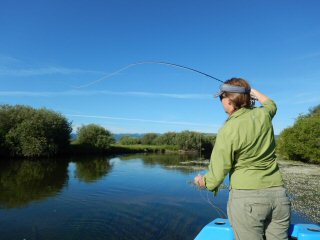 The gals aren't too keen on fishing small flies.  They were quite stubborn in fact.  But after covering the first half mile without a single fish to the boat both let me hook them up with small flies.  Of course then I spent the next hour telling them when to set the hook!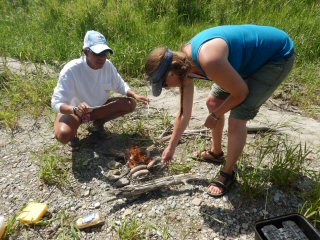 We caught a handful of small brookies, cutties and rainbows but absolutely nothing of size.  Temps got hotter and the cold beer in the cooler became the highlight.  That is until the girls cooked me up some scrumptious brats.  I guess dinner last week on the Nunya was the last for my grill as we could not get it started.  Instead we built a small fire which I think is the best way for lunch brats anyhow.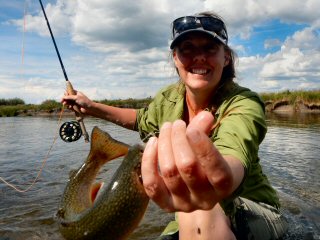 We stayed out only till about 5 today.  The fishing was flat out worst I've seen it on Maddon Creek.  Not only that, in the 28 years that I've been fishing Maddon, I've never had a day without seeing at least one moose and we usually see a few great horned owls as well.  Today, the beautiful river was void of wildlife.   That being said, any day on the river is better than not.
Next on the agenda will be trying out the new Winston's on some big carp at Blackfoot Reservoir.