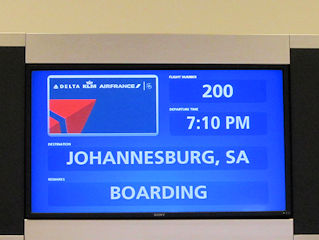 I got home from a successful Keys trip late Tuesday night then had a couple days to fine tune a conservation speech about golden mahseer that I gave in San Francisco on Friday night for the Henry's Fork Foundations Annual Fundraiser.  The talk was held at an amazing old yacht club near Fisherman's Wharf practically under the Golden Gate Bridge.   The event and speech went very well and I got home late Saturday night.  Then all day Sunday was spent scrambling to pack for three weeks fishing in Africa.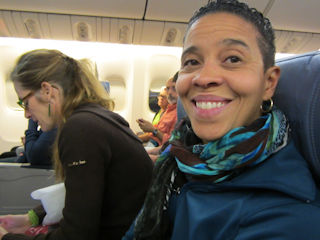 Granny and I have been traveling since early Monday morning and land in Johannesburg, South Africa in about three hours at 6:28 PM November 10th.  It's been a long haul but the end is near.  The plan is to overnight in Johannesburg then first thing tomorrow fly to George where we'll meet up with South African friend Craig Smith.
We'll fish four venues this trip with our South African friends – three different ones in South Africa and the highlight of the trip will be in the small country of Lesotho with my good friends of Tourette Fight it in Africa.  If you read the blog than you know my friends of Tourette because I've been on their amazing trips for tigerfish in Tanzania and the flats of the Red Sea off Sudan many times.
Stay tuned for a very interesting set of blogs the next few weeks but as usual, internet is not always available.  I'll post when I can and I assure you in the end the day by day accounts will all be here.