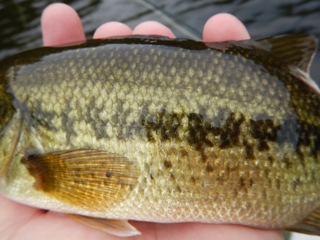 It's been a fun ten days back here in New Hampshire.  Granny and I have had a nice time with my family and some steady warmwater fly fishing.  I say steady rather than good because fishing hasn't been as good as the past few years.  Both largemouth and smallmouth bass are running a couple inches shorter than usual and we haven't caught as many.  But, we're a week earlier this June and the water is colder than normal from the northeast's brutal winter.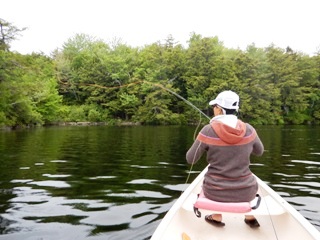 Another solid rainstorm has moved in.  We saw in the forecast that it wasn't coming until mid morning so Granny and I got out very early in order to beat it.  We fished my favorite largemouth bass lake and arrived before 5 AM.  This is the same lake we fished with Becky and Don last week.  The temperature was a cool 58° and the clouds were threatening.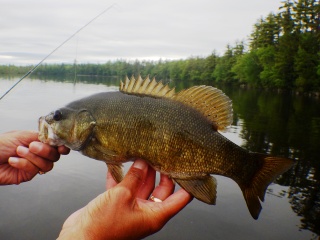 With this type of weather you never know if the bite will be on or off.  Interestingly, though this is my favorite largemouth bass lake, the largemouth weren't eating at all and the normally uncommon smallies were slurping the popper no matter where it landed.  Smallie fishing was awesome!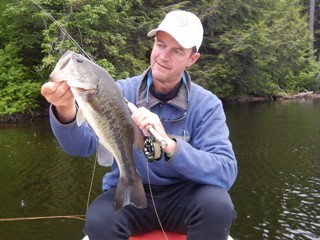 Granny and I caught smallies over largemouth ten to one.  But the "one" largemouth was our biggest of the week and came on my 5-weight Winston.  After I released him we called it and headed back to my folks house where we've been relaxing all day.
We fly back to Idaho tomorrow then Friday I'm right back east to fish and visit the Scientific Anglers (SA) factory in Michigan.  I'm there to fish and be filmed giving tips for their website for five days.  On Monday, I'll be taught how to make my own fly line – very cool!