Team USA Fly Fishing Takes Home the Bronze
Categories: Uncategorized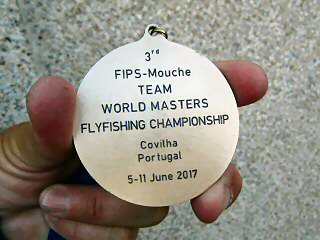 It was a magnificent day in Covilha, Portugal.  Team USA Masters Fly Fishing Team takes home the bronze medal.  We'll be flying all the way home tomorrow with the medals proudly around our necks.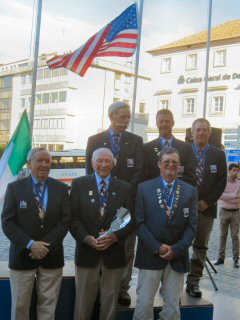 Raising the flag with the National Anthem playing for us – unreal feeling.
My highlight was to win a World Championship Medal for Joe Humphreys.  His first.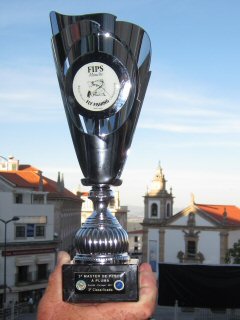 The trophy!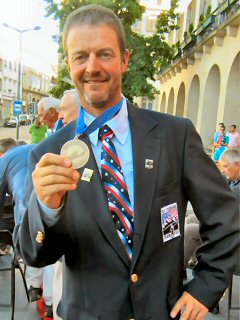 It's going to be a nice flight home with this around my neck.
Next report will be from the Henry's Fork.
My Henry's Fork Marathon will be Tuesday June 20th.  Everyone is invited.  Meet at the Last Chance Parking lot at 7 AM.  Hope to see you there!